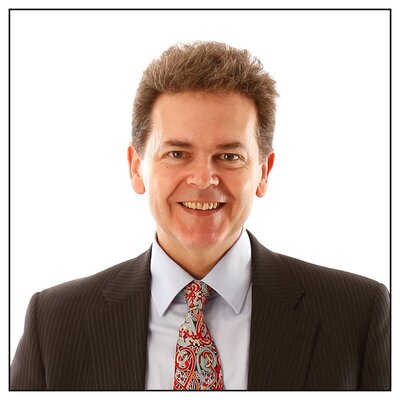 Neal Chamberlain  | Lead Staff Learning & Development Partner
In late 2020 we commissioned Olive to contribute as a speaker at one of our current Leading Through Uncertainty sessions for leaders, on the subject of Leading Inclusively. Olive worked closely with us in understanding what we wanted to achieve and in how best she could contribute, making good suggestions including a 'Powerpoint-free zone' to ensure the input was as direct and compelling as possible in focusing on her lived experience.
She made an excellent speaker input to the event, and this stimulated some great breakout conversations where leaders considered their personal response to this important subject. My thanks to Olive for ensuring her contribution really brought this discussion alive, and helped to promote a momentum for action. Olive's natural good humour and engaging style worked very well the audience.
Dr Catherine Sampa Muyeba BScHB MBChB MSc MRCPsych CBLC IBLMDip | Regional Lead Consultant Psychiatrist; Addictions Specialist; Certified Lifestyle Medicine Physician; Founder of REAPing Women & REAPing People Foundation, Speaker, Coach, Mentor & Trainer
I've had the opportunity to work with Olive. We met a year ago when she spoke at a women empowerment event organised by the North West Institute of Directors. The experience pretty much confirmed the professional I was looking for to walk alongside in the next season of move my professional career and to move my business to the next level.
Within the short time with Olive, I managed to achieve my goals and started a service that I had sat on for years! 2020 turned out to be the year I pivoted and made the most of the opportunities that became available during the difficult pandemic. Reading Olive's book also inspired me to dust my manuscript!
I wanted to share my positive experience with my tribe, so I invited Olive to speak at my own annual women empowerment event. The women were thoroughly inspired and motivated to end 2020 strong and ready for 2021. I know that some have made enquiries about personally working with Olive.
Thank you for your continued impact!
Ono okeregha  | Director at Immigration Advice Service
My business was looking for a consultant to provide coaching and training to our management team and we went through a process of interviewing various consultants but as soon as Olive walked through the door we knew she was the right person for us and we have never looked back.
The first thing you will notice immediately about Olive is her energy, infectious, vivacious personality and charisma which she uses effectively to deliver her coaching and training. She has huge knowledge and experience in leadership development, performance appraisal and improvement and her work with us has had a positive impact on the skills and knowledge of our management team and growth in the business.
I would recommend Olive to anyone looking to inject energy, dynamism into their business whilst acquiring the necessary skills to improve and grow.
Client Testimonials
The effect of the OSR Employee Engagement programme has had on all the staff is truly rewarding and promising for the future. The culture change is evident and everyone is more motivated, it has been an enriching experience for everyone involved.
I have had the opportunity to work with Olive Strachan MBE at different points in my career and in different settings.
Olive's training and coaching skills are superb, whatever setting she might be in.
Having Olive work with our business has been brilliant, her energy and commitment to staff development is exactly what I was looking for.
I have already seen areas of improvement amongst teams at
various levels.
Olive has a bubbly, infectious personality that you can't help engage with and respond positively to her.
Olive's natural style enables all type of delegates to interact with her training courses.
CLIENTS WE HAVE WORKED FOR
CLIENTS WE HAVE WORKED FOR