LEADERSHIP
& BOARD DEVELOPMENT
In 2019 Olive was the Head Judge for the Institute of Directors (IoD), Director of the Year Awards.
The awards are a celebration of leadership talent, success and achievement.
It was a privilege to assist in reading over ninety applications and comparing the applications against the IoD Director Competency Framework, the only framework of this kind for directors, it is designed to promote and champion the highest standards of professional competence on the part of directors and equivalent leaders of companies and organisations.
It was also a great honour to be part of the award ceremony.
BOARD PLANNING AND EVALUATION STRATEGIC INSIGHT, FOCUS AND PRIORITIES
In her career spanning over 30 years, Olive has worked with a variety of Executive Board Directors and Leaders. Olive has been commissioned to assist boards in achieving the following:
To provide strategic information and proposals to assist with achieving objectives.

Review of the strategic plan and future direction for the organisation.

Consider what key factors are affecting the specific industry and how they can adapt.

Agree the strategic priorities and recognise stakeholder obligations.

Agree the methods by which they can improve, align and assign appropriate resources.

Implementation and management of risk.

Board Development
Olive's experience of working with Board Directors encompasses a variety of industries.
No1 CopperPot Credit Union
Chartered Institute of Personnel and Development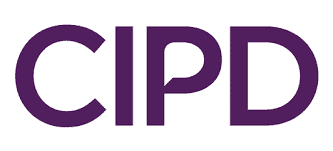 In September 2020 Olive became a Chartered Companion of the CIPD; Chartered Companion membership recognises exceptional leaders who have not only a proven track record within organisations, but who have also demonstrated exceptional impact on the broad HR profession over their careers.
The effect of the OSR Employee Engagement programme has had on all the staff is truly rewarding and promising for the future. The culture change is evident and everyone is more motivated, enriching experience for everyone involved.
I have had the opportunity to work with Olive Strachan MBE at different points in my career and in different settings.
Olive's training and coaching skills are superb, whatever setting she might be in.
Having Olive work with our business has been brilliant, her energy and commitment to staff development is exactly what I was looking for. I have already seen areas of improvement amongst teams at various levels.
Olive has a bubbly, infectious personality that you can't help engage with and respond positively to her.
Olive's natural style enables all type of delegates to interact with her training courses.
CLIENTS WE HAVE WORKED FOR
CLIENTS WE HAVE WORKED FOR